Until the end of 2021, enjoy the promotion "1 night bought = 1 night free" available in Brabant Wallon and at the Gîte La Bachée. There are unfortunately nore more availabilities for 2021 in our Gîte, but you may find other accomodation on the website "Destinationbw.be" or contacting the "Maison du Tourisme du Brabant wallon" : 010/23 63 32.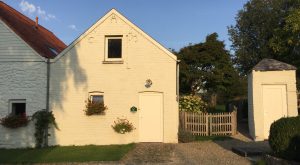 You have 3 possibilities to make a booking or get more informations :
use our new booking on line system (ORC Outil Régional de Commercialisation) with the "BOOK ONLINE" bar below
call the mobile phone number +32 477 86 18 97
e-mail us using the little form here below "CONTACT US".
Please note that during the COVID period, for sanitary reason, no short stay less than 5 NIGHTS possible.
The CALENDAR allows you to see the availabilities :
In GREY: PAST
In GREEN: AVAILABLE
In RED: NOT AVAILABLE
Chargement en cours…
Loading…
CONTACT US