Until June 2021, enjoy "1 night bought = 1 night free" available in Brabant Wallon and at the Gîte La Bachée. Informations on "Destinationbw.be". If interested, don't hesitate to contact me by mobile 0477/86 18 97…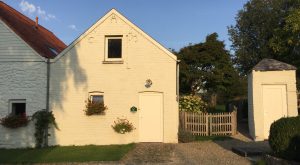 You have 3 possibilities to make a booking or get more informations :
use our new booking on line system (ORC Outil Régional de Commercialisation) with the "BOOK ONLINE" bar below
call the mobile phone number +32 477 86 18 97
e-mail us using the little form here below "CONTACT US".
Please note that during the COVID period, for sanitary reason, no short stay less than 5 NIGHTS possible.
The CALENDAR allows you to see the availabilities :
In GREY: PAST
In GREEN: AVAILABLE
In RED: NOT AVAILABLE
Chargement en cours…
Loading…
CONTACT US